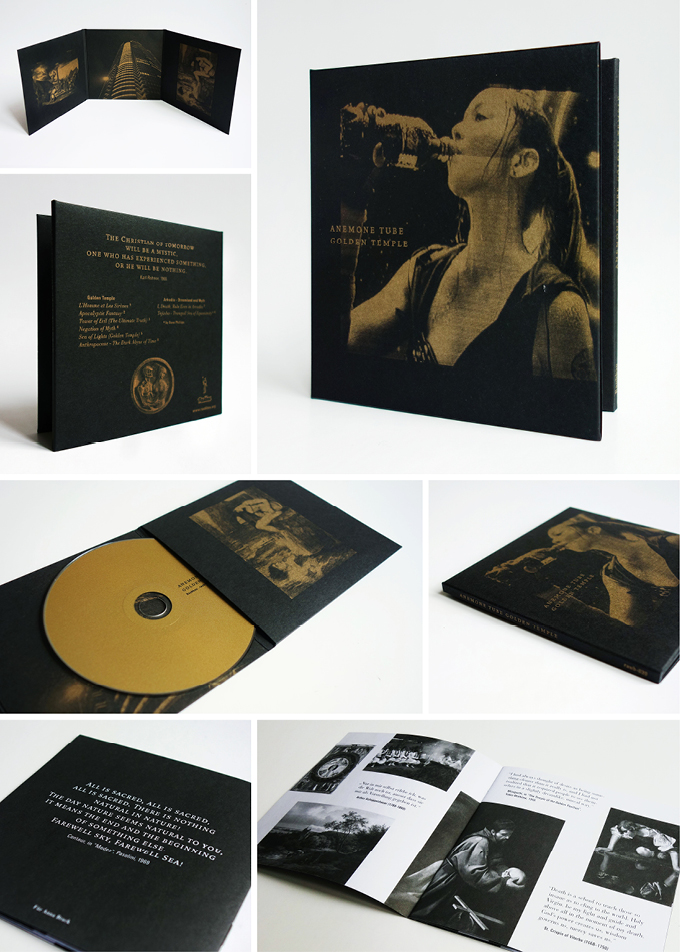 Design
CD, packaging design

Anemone Tube's third release of the "Suicide Series" tetralogy is an immersive industrial music album and the most ambitious and complex work yet, a long-term project of no less than 6 years, pursuing a highly sophisticated approach full of cross-cultural and historical references. Painting a sonic landscape, "Golden Temple" is perfectly real and dreamlike at the same time, endorsing archaic, mythological and worldly ideals alike. Beauty and evil, the profane and chaos, apocalypse and hope – Anemone Tube keeps account and observes the antagonist forces of life.

Gold offset on black paper, incl. 12-page booklet. Limited edition of 500 copies.