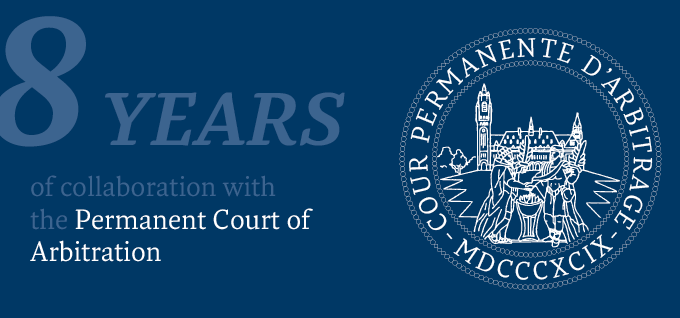 Design
Corporate publications

For the past 8 years, we have been collaborating with the Permanent Court of Arbitration (PCA). Each year, we create an Annual Report and  brochures in English, Spanish, and French. The annual reports consist of approximately 100 pages and include both English and French sections.

Our work involves text layout,  photo layout, the design of information graphics and maps, preparation for both print and online use, and print supervision.

We print the reports at Zwart op Wit, a family-owned printing company based in Belgium. Zwart op Wit exclusively uses environmentally friendly papers and ink, making it one of the few CO2-neutral printing houses.

The Annual Report is printed on high-quality offset paper and is thread-bound.

Each year, we eagerly anticipate holding the printed report in our hands.